If you've ever asked yourself any of the questions below, you're in the right place.
Connector.

Connector.

"How can I get more customers?"

Connector.

Connector.

"How can I price my products profitably and entice people to buy them?"

Connector.

Connector.

"How do I get people to buy things from me or refer people to me?"

Connector.

Connector.

"How can I convince people to listen to me?"

Connector.

Connector.

"How can I persuade someone to work with (or help) me?"
WHAT to EXPECT
PROVEN TOOLS, TECHNIQUES & STRATEGIES

YOU CAN USE IN
BUSINESS and LIFE
I believe the entrepreneurs and executives who want to excel in today's highly competitive marketplace MUST
become masters in marketing, influencing, and selling.
To find the time and to do this while running a business… while working a full-time job… and your life,
takes a dedicated focus!

Only the truly committed do!
You, like me, then know the value of your time.
Instead of wasting time searching for unproven strategies, subscribe to The Blog (it's free).
About Ted CLOHOSEY

In Order To Carry A Positive Action We Must Develop Here A Positive Vision. Dalai Lama
Ted Clohosey is an experienced marketer and entrepreneur.
As a leading business strategist for over a decade, he has consulted in many different countries and industries, from tech to retail and engineering to real estate.

Ted has addressed and worked with all levels of business specialising in Small to Medium businesses and national and international franchise groups. He has coached consultants in numerous countries on business development, marketing, sales, human behaviour and entrepreneurial psychology.
---
Connector.

Connector.

Marketing is understanding who your target customer is and how to make their day better!

Connector.

Connector.

Business is about buying and serving your customers.

Connector.

Connector.

Entrepreneurial Psychology - Knowing the triggers that compel your target customer to buy
He approaches things a little bit differently to other marketers. Using neuroscience and behavioural marketing, Ted empowers his students with key insights and understandings of human psychology and buying behaviour.
His mission is to share his insights and tools through a brilliant range of courses and health checks for your business. Designed with busy entrepreneurs, like you, in mind, his methods and systems break through all of the complicated marketing jargon and simplifies how you can grow your business fast.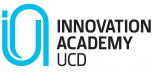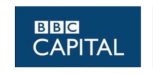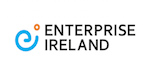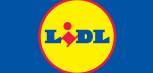 Get Access
Learn How To Grow Your Business