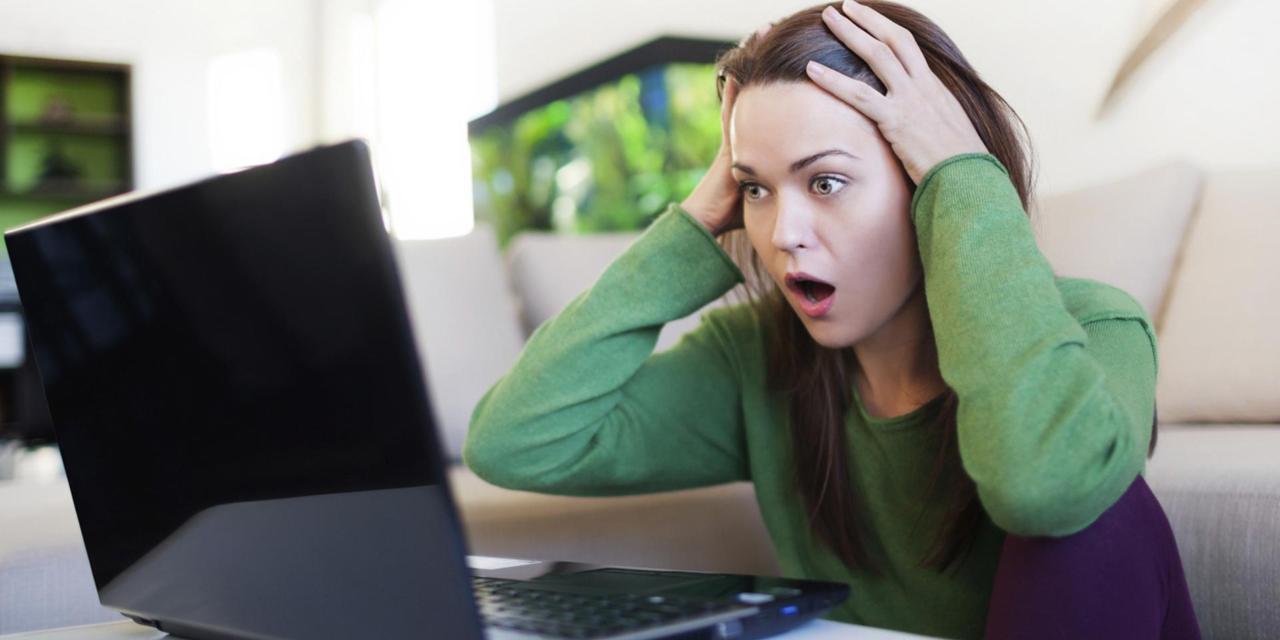 If Irish poet Brendan Behan were still alive today, he might want to amend his oft-quoted words, "There's no such thing as bad publicity, except your own obituary."
These days, he'd surely need to add 'inappropriate Facebook posts' immediately after 'obituary'. With the explosion of social media, job seekers are unintentionally showing their true colours more than ever. In some cases they are suffering very real consequences, such as being taken out of the running for a job or even losing an offer after it's been extended.
Ninety-three percent of hiring managers said that they are likely to look at candidates' social profiles during the recruiting process, according to Jobvite's 2013 Social Recruiting Survey, which included 1,200 managers globally. Nearly 39% of US-based employers use social networking sites to research job candidates and 43% of them said that they have found information that factored into their decision not to hire a candidate, according to a 2013 survey by global job site CareerBuilder.com.
But just as keeping our professional and personal lives separate has become more important, we're finding that maintaining that distinction has become more difficult. So, what should you do if you Google your own name and come up with unsavoury results?
Measure your online value
It's critical to understand how you appear online but most people don't, according to Peter Sterlacci, a personal branding consultant who is based in Kyoto, Japan. "Unfortunately, most people are reactive rather than proactive when it comes to managing their online reputation," he wrote in an email. "Until something negative appears, we don't really think about our online identity, and then it is too late."
An easy and free way to check your online identity is with a tool like the Online Identity Calculator (www.onlineidcalculator.com), suggested Sterlacci. You answer a few questions based on a Google search of your name, and the calculator categorises your identity in one of five ways, anything from "digitally disguised" to "digitally distinct."
Go straight to the source
Google and other search engines rank online content on its quality, the number of links pointing back to it, the keywords used and how recent or fresh it is, said Dan Schawbel, author of Promote Yourself: The New Rules of Career Success. That means that the more social media you use, the more careful you have to be about what employers will see.
"Employers will search for your name, and results will populate based on what you have published about yourself or what other people have published about you," he said.
First, find the source. If it isn't obvious from the link, one way to find out is to visit http://whois.net and see who owns the website. Then ask that person to delete the tweet, article or photo, said Schawbel.
Be prepared: making the bad news go away isn't always that easy. You might have to live with what's found and try to counteract it instead. "Try and get positive press in the media to counter it, write articles and blog posts, or register your name on more social networking sites," said Schawbel.
If you aren't well known, then work on becoming better known so that you can be found online. Do this by posting career-relevant content on LinkedIn, asking for recommendations, giving people endorsements and participating in groups, suggested Schawbel.
"Create an online body of work that now represents you," Ted Clohosey, branding expert wrote in an email.
Cast A Wide Net
"Your brand is your business, so create a Facebook page as if you were a business and put up posts that interest you professionally," wrote Clohosey. "Google is looking continuously for fresh new content. If someone searches for your name, having fresh content [and] always demonstrating your value will showcase you in the best light."
Clohosey also suggested creating an account with a service such as Slideshare.com, which allows you to share PowerPoint presentations. These can visually demonstrate your knowledge and expertise. Also, start a blog and post daily "to further build your online value repertoire, all the while building a body of evidence of how you create and add value," he wrote. "This will help create an amazing first impression of you online. [And it will] promote your value whilst pushing the negative things further down [in] Google. First impressions count."
Clohosey recommended using a social media management tool, such as HootSuite, to post your updates to all of your social media platforms simultaneously.
To divulge or not to divulge
If you find something negative and you can't get it removed, should you get in front of a potential problem and tell a would-be or current employer? Only if you're dealing with false accusations and you can prove it, Schawbel recommends.
"In that case, you can tell them your case and show the evidence so they don't hold it against you," he said. "Otherwise, they will take those results as face value and not hire you."
Lisa LaRue, a London-based career coach and owner of career development consultancy CareerWorx, recommended against sharing negative information. "In my experience, employers and recruiters will have reviewed your online [profile] before interviewing you so it would only be worth addressing it if it was specifically brought up," she wrote in an email.
Instead, put your time into managing your online reputation via social media. For example, spend time reviewing and adjusting your privacy settings, suggested LaRue. Set online profiles so that they cannot be searched for by your name, and turn off 'tagging' so that friends can't tag photos of you that might be publicly visible, according to LaRue.
Case by Case
Of course, sometimes attempting to bury your past can backfire, according to Clohosey. "People [hire] people they know, like and trust," he wrote. "A hiring manager would much prefer to be told of any indiscretions rather than discovering them."
Before you spend countless hours trying to erase every trace of your online indiscretions, remind yourself that your comments about your ex-partner may not be so bad.
"Ask someone of managerial experience to judge the online evidence because very often, our own ego is our worst enemy, and most likely the negative things are not as bad as we think," wrote Clohosey.